Hans' Photos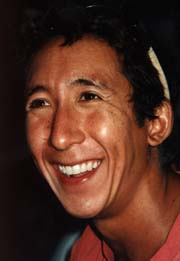 What you see is what you get. Coco's mom took this picture of Anton.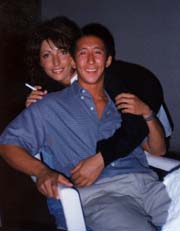 Anton and Coco at Michael's birthday party



Anton pissed, Spring 1998



Anton and Hans in front of the RoXy, Spring 1998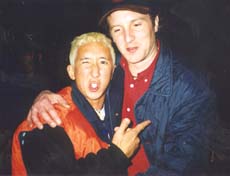 Anton and Martijn, the mobile party animal, Spring 1998



Anton with Mark, Camiel, Arthur and Arno at the Bulldog coffee shop, Spring 1998



This is Anton at his best! Drunk as a skunk in a bar with a dancer in the Marriott in Sharm el Sheikh. We can't get him off the dance floor. The picture looks the way it does because my camera ended up in our pool that night...